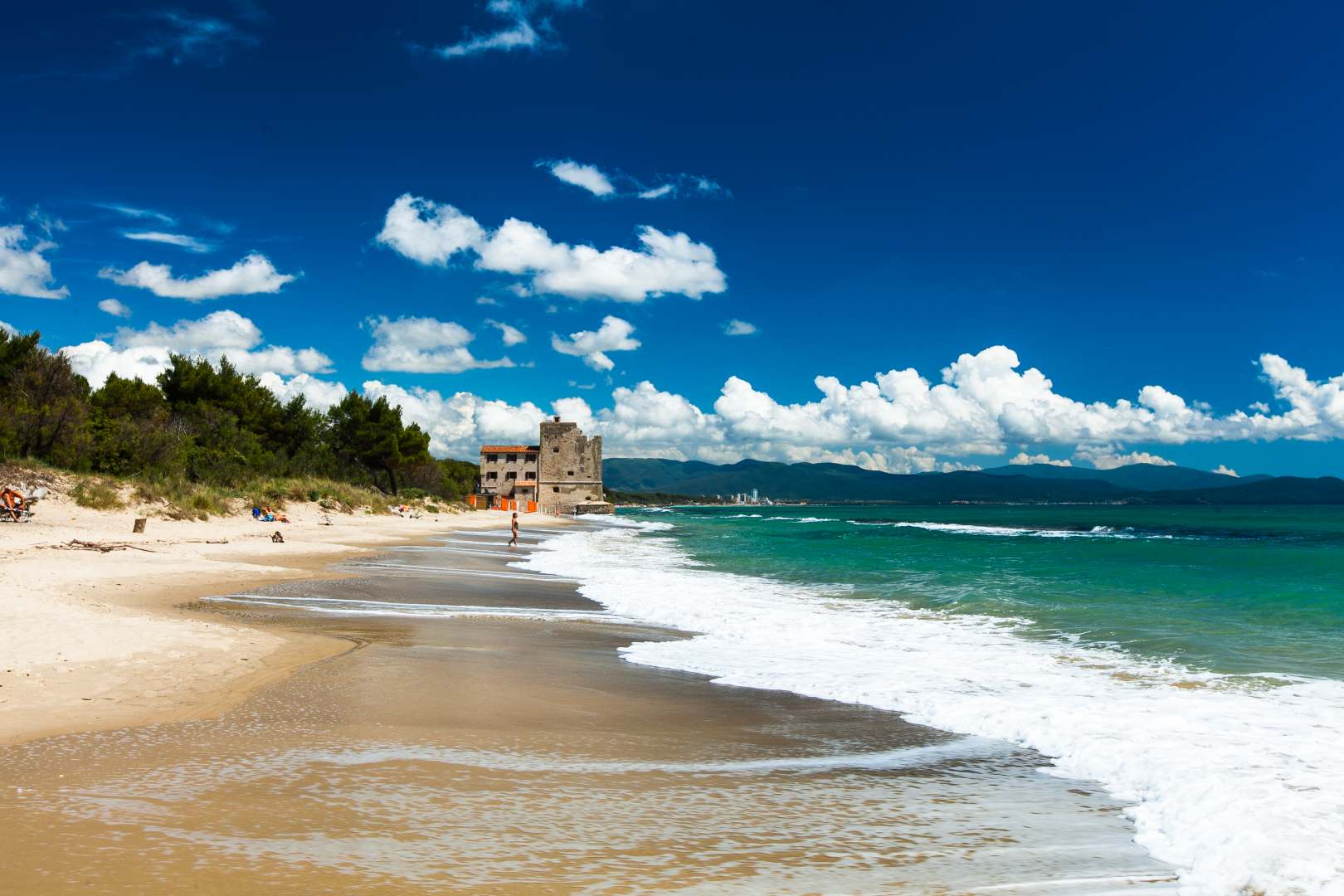 Beach Torre Mozza
In the center of the beach, overlooking the sea, there is an ancient surveillance tower from which were spotted the boats of pirates.
The tower has now lost its original military function and today is the main attraction of the beach.
A long stretch of sand enclosed between the green of the pine forest and the blue of the sea.